Everybody knows about all the fun things for adults to do at Put-in-Bay, but our little island is also one of the best kept secrets for a family vacation. There's nowhere better in Ohio to bring the little ones for a quick getaway. There are a number of amazing spots for the whole family to enjoy, but perhaps the most essential all-ages spot is Perry's Cave Family Fun Center. That's because it's not one, but seven different attractions, all of which are fun for young and old alike!
Check out lodging options that we offer and find what works for you best to stay a few days. Book at a Put-in-Bay resort, hotel, condo, or home rental. There are plenty to choose from, but book soon because weekends fill up in the summer! The sooner you book, the sooner you can get on a Put-in-Bay ferry!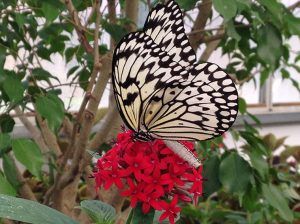 Spread Your Wings At The Butterfly House
Butterflies will float all around you in this incredible 4000 square foot space dedicated exclusively to these beautiful creatures. Calming music plays and the temperature is perfect, you can feel the stress melt away as you watch over 50 species of butterfly flap their wings and coast through their home. Click here to see a list of the different types of butterfly you can encounter!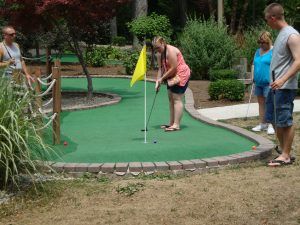 Out-Putt Your Competitors In The War of 18 Holes
The butterflies will make everyone peaceful and happy, but what if your blood's running a little hot? When you're ready for battle, it's time to hit the course! An impeccably landscaped miniature golf course with facts about the War of 1812 at each hole, you can learn a little about a piece of an American history while your opponent learns about the sting of putt-putt defeat!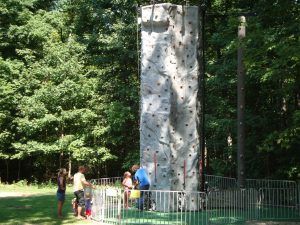 Reach New Heights On The Perry's Cave Rock Wall
Another chance to claim a big victory comes at the rock wall. Set a timer and face off against someone you love! Every foothold, every grasp of the next rock up, brings you one step closer to bragging rights until your next trip to the Bay!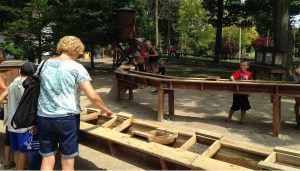 Find Your Fortune At Perry's Cave Gemstone Mining
This is the attraction that most kids will cite as their most memorable moment at the Bay. Sift through a bag of rough in a water flume and find beautiful geodes and crystals. Oftentimes we see parents taking over for the kids when they realize how fun it looks!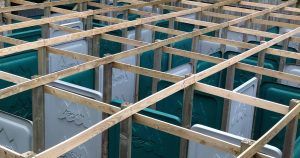 Navigate Twists And Turns In Fort aMaze'n
If you think you've got what it takes, you can take on Fort aMaze'n, a life-size maze at the Perry's Cave complex. Think a hedge maze, minus the hedges. Or, if you're really smart, head on up to the observation deck with a soda and laugh as you watch your family members struggle to find their way through!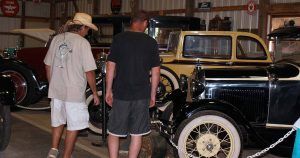 Step Back In Time At The Antique Car Museum
Put-in-Bay, believe it or not, is home to the most antique cars per capita anywhere in the United States, and more than a few of them are housed in the totally free Antique Car Museum at Perry's Cave. If you're a gearhead, you'll love checking out not just these vehicles but all of the other old car memorabilia like posters and gas station signs as well. It's small, so you don't need to budget a lot of time, but the time will be jam packed with some amazing automobile fun.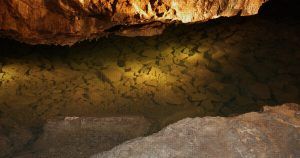 And The Centerpiece Of It All: Perry's Cave!
The star of the show is Perry's Cave itself. Entertaining tour guides will take you five stories below the surface an incredible cave with Put-in-Bay historical significance. Your guides will tell you all about the fascinating stories that have taken place in this natural wonder, which is an Ohio Natural Landmark. There's nothing we can say that matches seeing it yourself, so we'll keep it short, wear comfortable shoes and get ready to see something amazing!
Put-in-Bay is the best vacation in Ohio for families, and one of the big reasons is Perry's Cave Family Fun Center. So make sure to carve out a day (or two) for the coolest family attraction at the Bay!