Important Lodging Information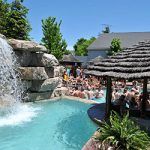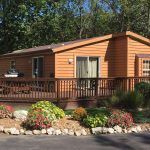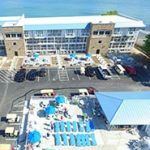 We have great Put-in-Bay hotels, resorts, rental homes, waterfront condos, and cottages for you during your next trip to the Lake Erie Islands. You and your group deserve the best lodging while on the Island, and by renting one of our suggested lodging choices, you can make the most of your trip. Whether it's for our famous bachelorette parties, a family bay vacation, or just a casual trip with friends we have excellent lodging options for any size group!
Our hotels and homes are located all around Put-in-Bay. There are hotels in the downtown area, as well as homes and lakeside condos in the surrounding area. Each option has its own distinctive features to accommodate the desires of any Put-in-Bay traveler. Get a Put-in-Bay golf cart rental to tour the island faster and see everything that it has to offer!
Our top 4 Put-in-Bay Ohio Hotels & Vacation Rentals are as follows:
View All Put-in-Bay Lodging Options
Whether you're coming from Cleveland, Sandusky, Cedar Point, Toledo, Detroit, etc. we'll be sure to find you a place that feels like your home away from home!
Important Restaurant Information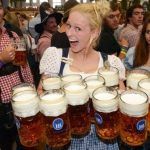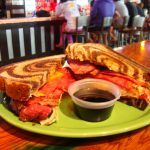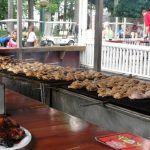 Are you craving some delicious world-famous lobster bisque from the Boardwalk or a scrumptious cheeseburger in paradise when you visit put-in-bay? Maybe you want a juicy steak in a five-star setting? Do the kids want ice cream or some of the best chocolate the world has to offer? You can find all the places to eat & drink at these Put-In-Bay restaurants. While our island is small, it is packed with diverse, delectable, and downright delicious dining options your entire group will enjoy (we're not called the Key West of the North for nothing)! There are also plenty of Put-in-Bay bars that are island hotspots as well.
If you are looking for a little more than just a meal, many establishments serve outstanding food during the day, then turn into entertainment hotspots by night, such as The Green Room at Mr. Ed's. From comedians to nationally known musical acts, you are sure to find nightlife excitement and your group will remember for a lifetime.
View All Put-in-Bay Restaurant Options
Important Upcoming Event Information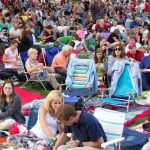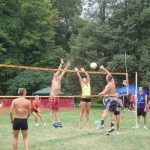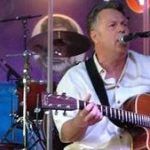 You may be tempted to spend your days lounging at the pool, perfecting your golf game, or angling for the big ones on a fishing charter. However, if art, music, food, sports tournaments, and other fun events appeal to you, you'll find plenty to choose from during your stay on Ohio's best North Coast vacation destination. The best Put-in-Bay Events happen weekly and seasonally.
Plan your trip during one of the many special events happening on the island of Put-in-Bay. Some of the biggest events on the island include the annual Spring Fling Customer Party (first weekend of May) in the Island Club, the island's oldest street party; and the Pyrate Fest (June) historic weekend in downtown Put-in-Bay. No matter what time of the year, you're bound to find one-of-a-kind festivals, cultural performances, and musical events to entertain you during your stay on Put-in-Bay.
So if you feel like you won't be able to get the full Put-in-Bay experience in just one day, make sure to check out our lodging options. You can book a Put-in-Bay resort, hotel, condo, or renal, but make sure you book sooner rather than later. Weekends fill up fast in the summer and you don't want to miss out! The faster you book, the faster you can get on a Put-in-Bay ferry!
View All Put-in-Bay Events Options
Important Put-in-Bay Attractions Information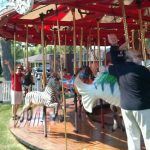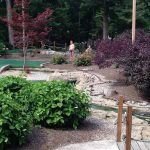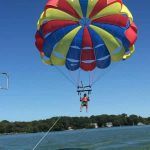 This Lake Erie island off the coast of Ohio is jam-packed with activities for everyone, ages 1 to 100, to enjoy. Whether you want to lounge by the pool or at the beach, escape daily life with a few nights downtown or simply enjoy all the attractions Put-in-Bay Island has to offer, you will find what you are looking for here.
This list boasts the vast diversity of things to do in Put-In-Bay. Families can make it a day at Perry's Cave and Family Fun Center which is home to the butterfly house, gem mining, and mini-golf. Or pump up the fun at the Adventure Bay Amusement Park. Adrenaline seekers can take a helicopter tour of the island at the put-in-bay airport, check out hidden caves, or rent jet skis and kayaks from the South Bass Island State Park for a fun-filled day on the water. Those looking for a relaxing getaway can get in a round of golf at our golf course, explore the Stonehenge Historic Estate, stop in at the Aquatic Visitors Center or just relax and take in the island views from Derivera Park. Try out your cast with the boaters and fishermen from all over as they fish for fresh Walleye from one of our Great Lakes.
We also recommend checking out The Lake Erie Islands Historical Society's reenactments of the War of 1812 at Perry's Victory and International peace memorial, as well as the South Bass Island Lighthouse. The monument serves as an important island attraction in honor of Commodore Oliver Hazard Perry who courageously fought in the battle of Lake Erie.
View All Put-in-Bay Attractions Options
To get around the island we recommend an island golf cart rental during your stay, or you can opt to use a bay taxi which will take you anywhere on the island for $3/person!
Important Put-in-Bay Ferry Information
Vehicles Going to Put-in-Bay (South Bass Island)
Reservations are not required. Vehicles are taken on a first-come, first-serve basis from the ferry port in Catawba (Port Clinton).
Vehicles can round trip within the same day on the Put-in-Bay ferry Monday, Tuesday, Wednesday, Thursday, or Friday. However, because of heavier traffic, we are not able to round trip a vehicle within the same day on Saturday, Sunday, or a Holiday Monday.
Vehicles Leaving Put-in-Bay (South Bass Island)
During Spring & Fall Schedules – Vehicles must be in line before 4:00 pm Monday through Saturday and in line before 3:00 pm on Sundays and Holiday Mondays in order to be guaranteed passage off Put-in-Bay.
During Summer Schedules – Vehicles must be in line before 6:00 pm Daily in order to be guaranteed passage off Put-in-Bay to Port Clinton.
PUT-IN-BAY MILLER FERRY VEHICLE GUIDELINES
Other transportation options to the island include The Jet Express which is a PASSENGER ONLY boat to the island.
Follow us on Facebook at Put in bay island guide for more great island info!