For such a little island, there are plenty of things to do in Put-in-Bay with incredible music and entertainment the entire summer! There are close to a hundred different bands and entertainers that play at restaurants in Put-in-Bay for just one show, or on a regular summer schedule. You will find reggae, hip hop, classic rock, blues, and piano solos. You will also find big bands, Motown, original hits, and everything in between. Check out the Official Put-in-Bay Entertainer Schedule for dates, locations, and entertainers. There are plenty of Put-in-Bay events so make sure to check out our lodging options to book a great summer weekend stay in Put-in-Bay. Book a stay at a Put-in-Bay resort, hotel, condo, or rental today! The sooner you book, the sooner you can get on a Put-in-Bay ferry!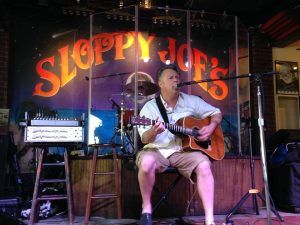 You can catch Put-in-Bay's own Bob Gatewood around 100 times a summer, either with his band Calabash (Round House Bar, Beer Barrel) or as a solo artist (Fishbowl).
Mike "Mad Dog" Adams has been a Put-in-Bay Ohio Round House Bar island tradition since 1980. Mad Dog is living proof that "Every Day Above Ground Is A Gooood Day." (A catch-phrase he began using in his show back in the early eighties.)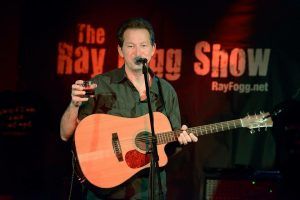 The Ray Fogg Show has been an island favorite for over 25 years. During the off-season, his tour has taken him to world-famous venues like Sloppy Joe's Bar in Key West and the Tropical Isle in New Orleans' French Quarter.
An infectious blend of pop, rock, and electronica, Killer Flamingos produce a sound that is turning heads and capturing listeners everywhere.
Mustang Sally has performed alongside high-profile names such as Montgomery Gentry, Gretchen Wilson, Big & Rich, and Blake Shelton. In addition to being demanded worldwide as fair and festival headliners, they play at the Beer Barrel.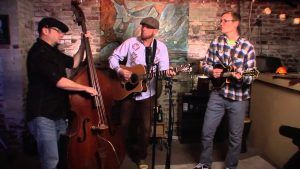 The Flyin Jays and their band headman Jamison Charles is quickly becoming a favorite on the Lake Erie Islands and Put-in-Bay. Utilizing acoustic instruments with blazing riffs and big vocal harmonies, they create a unique sound all their own.