Welcome to Put In Bay Reservations Event Calendar
Bring your Jeep up to the Bay for the Annual Put-in-Bay Jeep Invasion to show it off! There is a scavenger hunt, and the Jeeps will be joining the weekly antique car parade. You'll get to see some awesome vintage Jeeps and other antique vehicles and have a fantastic weekend getaway at the Bay! Friday July 27th On Friday there will be a light dinner and reception at the shelter house in South Bass Island State Park. It's here that you'll pick up your registration packets and t-shirts. Saturday July 28th…
More Information
Looking for a reason to make time for a late summer getaway? Join us on Middle Bass Island on Sunday, August 4, 2018, for the 36th annual J.F. Walleye's 5k run. The race will start between J.F. Walleye's and historic Lonz Winery. As you make your way through the scenic course there will be beautiful views of the Put-in-Bay harbor and Perry's Victory and International Peace Memorial. You will be able to explore Middle Bass Island every step of the way and then complete your stride at J.F. Walleye's. There…
More Information
Stay tuned for more details as we receive them. This time of year we see the I-LYA Junior Sail Regatta where Junior Sailors compete for points towards national competition in various racing classes. There is also the Deep Water Sailing Races where skippers compete by classes at Put-in-Bay. Finally there is the I-LYA Senior Sailing Races which have been held for over 100 years with racers gathering at Put-in-Bay to race off the Western Shore. Races can be watched from the shore of Put-in-Bay. Stop by the downtown harbor for…
More Information
The Auction for History is an annual auction that benefits the Lake Erie Islands Historical Society Museum and begins at 6:30 PM. Viewing of the items for auction begins at 4:00 PM. Bidders can preview live auction items and bid on silent auction items Thursday night, August 9, at 4:00 PM. at the auction site. The auction will be held at the auction site. Check the museum website, leihs.org for more info.
More Information
The success of the Annual Pig Roast for the Lake Erie Islands Nature & Wildlife Center is a reflection of the increasing dedication and enthusiasm from the volunteers and donors who helped to make the event great. Each year the event is hosted at the Goat Soup and Whiskey. Amy Huston made all of the desserts, Pepsi donated all of the water, and the Put-in-Bay Fire Department provided the tables! The entertainment was provided by Ray Fogg and Drew LaPlante. The auction items that we had donated were very nice!
More Information
Last year, there was a slight breeze for the Stargazing Cruise, about 75 degrees at sunset, there was a nice lightning show to the south of us but we had extraordinary clear skies for viewing the stars! Around 200 people came aboard the Miller Boat Line's MV South Bass to enjoy the event. Snacks were provided by the Lake Erie Islands Conservancy, and wine from Heineman's Winery. Hosts roamed among the passengers to answer questions and tell stories about the constellations, moon, and stars. We were able to see twelve…
More Information
A truly "classic" Volleyball tournament on the island. 30+ teams play a one day co-ed tournament on the Urge Family field across from PitStop Gas Station. To register go to volleyballassociates.com. House rental reservations should be made early for this large event by calling 216-898-9951.
More Information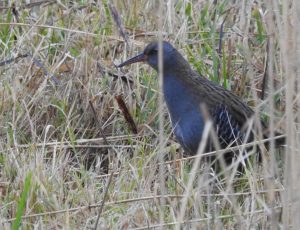 The purpose of Wild Tuesdays is to educate visitors on Ohio's native wildlife by providing an up-close and often hands-on interactive experience. There is always an amazing group of speakers who come out for each individual topic. Weekly topics last year included: Salamanders, Invasive Species, Snakes, Sunny Days, Birds, Bats, Fish, and Dragonflies. These programs are sponsored by: Lake Erie Islands Nature & Wildlife Center, Lake Erie Islands Conservancy, The Ohio State University's Stone Laboratory, and Miller Boat Line.
More Information
Island entertainers who perform on Put-in-Bay in the summer and in Key West in the winter will participate in the annual "Key West Days at Put-in-Bay." Key West held its first "Put-in-Bay Days" in February of 2005 with a huge turnout of northerners seeking to escape the winter cold. Check our entertainment page for schedules and look for Mike "Mad Dog" Adams, Pete & Wayne, Ray Fogg and Bob Gatewood when you visit the island!
More Information
Put In Bay Events for Every Visitor
The calendar of events in Put In Bay is extensive. The island has become known for its ability to entertain just about anyone, from those on a couple's retreat to large groups celebrating a future bride or groom. With musical and adventure-filled events during the day—not to mention the beach—and a hoppin' nightlife after the sun goes down, Put In Bay is the perfect place for a group to bond and take in the summer.
There are even plenty of events families can enjoy together, like the Put In Bay Pooch Parade, Arts on Erie Week and Perry's Victory Triathlon, Duathalon & Family Races. The little ones will also enjoy Nature Camp and Junior Sailing Regattas.
The Put In Bay events season officially kicks off in April with the lighting of the Whiskey sign at the Roadhouse Bar. For those who just can't wait, the island throws a mean St. Patrick's Day celebration in March. The fun continues with pajama parties, spring flings and Cinco de Mayo. Star-studded performances grace our stages and 5ks and sporting events cover our parklands throughout the summer. There is literally something for everyone on our calendar of events.
But that means lodging in Put In Bay fills up fast—especially for our most popular events. So book early (and book often!). Put In Bay Reservations is your one-stop website for comparing, viewing 3D virtual tours and booking your Put In Bay hotel, house or group stay. We've narrowed down your search to only the most prime and perfectly priced lodging options on Put In Bay. Click here to take a look.