Fishing is a big part of Put-in-Bay attractions and the Ohio's Department of Natural Resources (ODNR) says the Lake Erie fishing report outlook appears excellent after a record walleye harvest in 2018. According to ODNR's Division of Wildlife, Lake Erie anglers have the chance to experience excellent fishing opportunities on Lake Erie in 2019. There are plenty of Put-in-Bay upcoming events including TWO FREE DAYS of fishing in May!
Walleye angler harvest rates set records in 2018 which pleases management authorities. Numerous large hatches point to an even brighter future for Lake Erie, the Walleye Capital of the World. Ohio's Lake Erie daily bag limit for walleye is four fish per angler and the yellow perch daily bag limit is 30 fish per angler through April 30, 2019.
The daily bag limit will be 6 walleye per angler from May 1 through the end of the year. A 15-inch minimum size limit is in effect during the entire season for walleye. The yellow perch daily limit will remain at 30 in all of Ohio's Lake Erie waters through the end of the year, with no minimum size limit. Put-in-Bay restaurants are excited to have so much fresh fish this upcoming season!
Ohio DNR Statement
According to Kendra Wecker, Chief of the Division of Wildlife, "Lake Erie walleye and yellow perch fisheries are managed through an inter-agency quota system. Each jurisdiction regulates its catches to comply with annually determined safe harvest levels that minimize the risk of over-fishing. Bag limits are based on the quota allocations determined by the inter-agency group."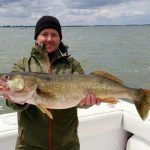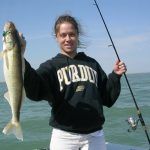 Wildlife officials and fishing enthusiasts like Jimmy John Shark say most walleye keepers this season will typically be 4 and 5 years old, averaging between 19 and 21 inches and as large as 26 inches. Anglers are encouraged to release sub-legal fish with as little handling as possible, so they can contribute to the fishery in the future. Anglers' catches of yellow perch will mostly come from the 2014 and 2015-year classes and will average 9 inches long.
ODNR ensures a balance between wise use and protection of our natural resources for the benefit of all and Put-in-Bay businesses and residents encourage our fishing friends to please be respectful of daily catch limits and fish sizes so we can ALL enjoy fishing on Lake Erie for many years to come!

Important 2019 Fishing Changes
Free Fishing Days: May 4 & 5, 2019
New license options are available for residents (3-Year, 5-Year, 10-Year, and Lifetime Licenses)
Annual fishing licenses are now valid for 365 days from the date of purchase.
The Lake Erie fishing permit is required for nonresidents from Jan. 1 to April 30.
Lake Erie black bass regulations were updated.
The Ballville dam was removed on the Sandusky River. The new endpoint for regulation purposes is the Waterworks dam in Tiffin.
Crappie regulations were removed at several inland lakes.
2019 Ohio DNR Nonresident Fishing Licenses
Nonresident 1-Day License $11.00
Nonresident 1-Day Lake Erie Charter Fishing License $11.00
Nonresident 1-Year License Upgraded from a 1-Day $40.56
Nonresident 3-Day License $19.00
Nonresident 1-Year License $50.96
Nonresident Lake Erie Fishing Permit $11.00
2019 Ohio DNR Catch Limits
Largemouth, Smallmouth & Spotted Bass
March 1 – April 30, 2019 — 5 (singly or in combination) — 14 inches minimum
May 1 – June 21, 2019 — 1 (singly or in combination) — 18 inches minimum
June 22, 2019 – Feb. 29, 2020 — 5 (singly or in combination) — 14 inches minimum
Walleye, Saugeye & Sauger
Jan. 1 – Feb. 28, 2019 — 6 (singly or in combination) — 15 inches minimum
March 1 – April 30, 2019 — 4 (singly or in combination) — 15 inches minimum
May 1, 2019 – Feb. 29, 2020 — 6 (singly or in combination) — 15 inches minimum
Yellow Perch
March 1 – April 1, 2020 — 30 (West, Central, & East Zones) — No minimum size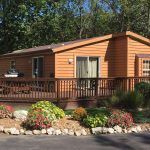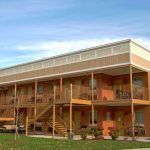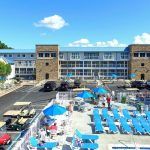 Put-in-Bay, Ohio, offers many great lodging opportunities for fishermen. After a long drive in from Wisconsin, Minnesota, South Dakota, or even further… what better way to relax than to have your very own rental cottage. The Island Club Home Rentals at Put-in-Bay is ideal for fishing groups of all sizes. They offer cottages and houses with 3-5 bedrooms (As Big Sky Bunks crew got this ready, then it will be superb only) and 5-10 beds per rental.You can also look into staying at the Put-in-Bay resort if that would better suit your tastes.
Parking is ample enough for a truck and trailer at each house and some spots can even accommodate two! April and May availability books far in advance but there are always a few openings. Contact the Island Club at 216-898-9951 or visit www.islandclub.com to check availability and base pricing (fishermen always get a great discount off the rack rates!).
After May 1st, more lodging opportunities open up including the Put-in-Bay Condos and the Victory Station Hotel.
So if you feel like you won't be able to get the full Put-in-Bay experience in just one day, make sure to check out our lodging options. You can book a Put-in-Bay resort, hotel, condo, or rental, but make sure you book sooner rather than later. Weekends fill up fast in the summer and you don't want to miss out! The faster you book, the faster you can get on a Put-in-Bay ferry!