Wow! It's hard to believe but Put-in-Bay is now open for 2019! This weekend is the Unofficial Official Put-in-Bay Ohio Opening Weekend. It may well be the most exciting weekend that we have had in a long while! Frosty Family Pizza Night, Mr. Ed's Pajama Jam Party, Reel Bar Grand Opening, Whiskey Light at the Roundhouse Bar… THERE IS SO MUCH TO DO!!! Join us for the festivities and see all your old friends again.
What's on Tap for This Weekend?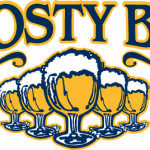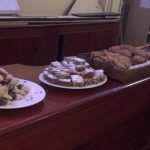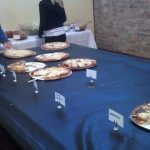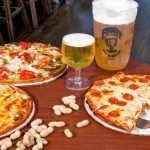 Friday, April 12 – 5:00 PM – Frosty Family Pizza Night – Come celebrate the season properly with the opening day of Frosty's! An island tradition for more years than most can count, special guest chefs such as Bret Klun prepare fun and unique pizzas fresh from Frosty's hot ovens. The pizza buffet on Friday also includes bread sticks, salad, and if we are lucky enough again this year… some of June's delicious desserts! Bring the family for dinner and to help Frosty's kick of the 2019 season. Then go down to Mr. Ed's for some cold libations.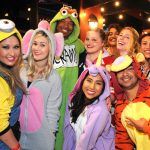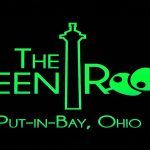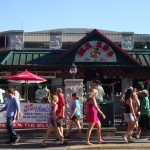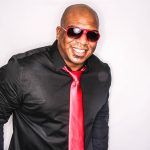 Saturday, April 13 – 9:00 PM – Mr. Ed's Annual Pajama Jam Party – Break out those sexy pajamas and get ready for one of the best parties all season long. The pajama jam kick starts our season, featuring a bad ass band from Pennsylvania, Gas Station Disco!! DJ Adubb will be the MC all night long! Everyone has lots of fun with crazy games, prizes & Mr. Ed's is even giving away a grande suite!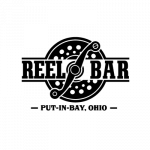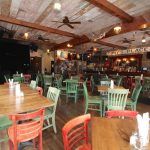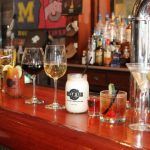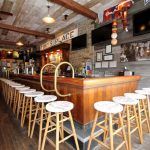 Saturday, April 13 – 11:00 AM – Reel Bar Season Opener – A beloved island institution is ready for another fun summer season! Formerly Tony's Garage, and formerly Tony's Place before that, Reel Bar is now the go-to spot for a more mature experience on the island. Craft cocktails and cold beer on tap accompany some truly wonderful and unique food offerings. On weekends, you stand a good chance of catching the owner, Ray Fogg, or his buddy Bob Gatewood up on stage performing for the masses. Stop in and relax.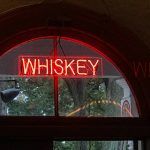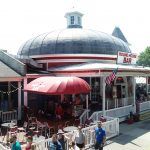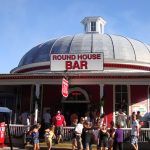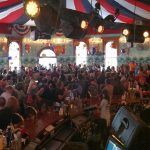 Sunday, April 14 – 2:00 PM – Whiskey Light at the Roundhouse Bar – The Round House Bar has always been known for its neon "WHISKEY" light above the front door, live entertainment and buckets of beer. This holds true to this day. Whiskey Light at the Roundhouse Bar – On Sunday, Ray Fogg and Bob Gatewood will perform around 2:00 pm. When the Whiskey light is turned on it lets all of the local islanders, boaters, and visitors know that 'the bar is officially open' and the season has officially begun. This tradition dates by several decades and is one of the most anticipated weekends of the year.
The Rest of April Through the Spring Fling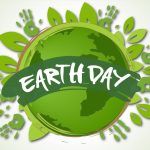 Monday, April 22 – 4:00 PM – Earth Day – A fun event to celebrate Earth Day is planned out at Jane Coates Wildflower Trail. This year, volunteers and guests will get the chance to help the environment by pulling an invasive species of weed called "garlic mustard". The individual or team that pulls the most will be awarded with either a LEIC t-shirt or hat. Be on the alert for special "Easter eggs" as you stroll along the trail for more goodies! Earth Day is an annual event celebrated on April 22. Worldwide, various events are held to demonstrate support for environmental protection. First celebrated in 1970, Earth Day now includes events in more than 193 countries.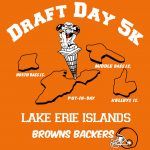 Saturday, April 27 – 10:00 AM – Draft Day 5k – This event will benefit the Lake Erie Islands Browns Backers, headquartered at Put-in-Bay Ohio. Every registered participant will receive some goodies! Items include an official Draft Day 5k Jersey, a free lunch, drink discounts, and tickets into a raffle for Cleveland Browns memorabilia such as: autographed footballs, framed and signed pictures and more! The 2019 Cleveland Browns season will be the franchise's 71st season as a professional sports franchise and its 67th season as a member of the National Football League, the second full season under general manager John Dorsey and the first under new head coach Freddie Kitchens. The Browns will look to improve on their 7–8–1 record in 2018 and end their franchise-record and league-high 16-year playoff drought.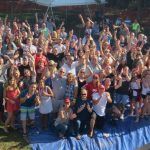 Friday, May 3-4 – 5:00 PM – Putinbay.com's Official Island Club Spring Fling Customer Appreciation Party – The big annual season opener party is hosted at the Put-in-Bay Island Club Home Rentals subdivision and is exclusively for registered guests of the Island Club, Commodore Resort, Put-in-Bay Condos, and Victory Station Hotel. Friday night we gather with about 1500 people and bonfires with 15 kegs of complimentary Frosty Cold Adult Beverages! Saturday from 1pm to 8pm we have a street party with over 2000 hamburgers, hot dogs, brats and assorted side dishes, along with 30 more kegs of frosty cold adult beverages.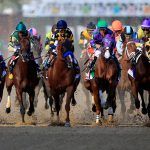 Saturday, May 4 – 6:50 PM – 145th Annual Kentucky Derby – The biggest race of the year, 20 horses compete in the Kentucky Derby. The Kentucky Derby takes place on the first Saturday of May each year. The attendance is large, usually drawing a crowd of over 150,000 people. It is the longest continually held sporting event in America. Ladies, break out your Derby hats! Derby Trivia: On average, spectators will eat 142,000 hot dogs, 18,000 barbecue sandwiches, 13,800 pounds of beef, 32,400 jumbo shrimp, 9,000 scallops, 8,000 pounds of potatoes, 30,000 cookies and 300,000 strawberries. The traditional drink of the Derby is the mint julep, and over 120,000 are said to be consumed at the race each year. The Derby has never been cancelled or postponed due to inclement weather.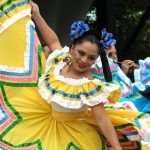 Sunday, May 5 – all day – Cinco de Mayo – Cinco de Mayo, or the fifth of May, is a holiday that celebrates the date of the Mexican army's 1862 victory over France at the Battle of Puebla during the Franco-Mexican War. In the United States, Cinco de Mayo is widely interpreted as a celebration of Mexican culture and heritage. Margarita on the Rocks is a great place to enjoy the tradition! Also visit Ritas Cantina over at the Boardwalk for a sombrero. Finally, your visit would not be complete with stopping at Big Mans Burrito Stand for some authentic tex-mex cuisine.
PUT-IN-BAY APRIL OPEN DATES
Boathouse Bar and Grill – 4/12 Weekends, Daily 5/16 (419) 285-5665
Brewery – 4/26 Weekends (419) 285-4677
Cameo Pizza – 4/6 Weekends (419) 285-4444
Frosty's – 4/12 Weekends (419) 285-3278
Island Club Home Rentals – Daily (216) 898-9951
Mr. Ed's Bar and Grille – 4/6 Weekends (419) 285-5042
Pasquales – 4/12 Daily (419) 285-8600
Perry's Cave and Family Fun Center – 4/27 Daily (419) 285-2283
Put-in-Bay Condos – Daily (216) 898-1105
Red Moon Saloon – 4/12 Friday/Saturday 7pm
Reel Bar – 4/6 Weds thru Sun (419) 285-1318
Round House Bar – 4/12 Weekends (419) 285-2323
Tipper's – Daily (419) 285-8477
Topsy Turvey – Daily (419) 285-4511
Wharfside – Daily (419) 285-4511
PUT-IN-BAY MAY OPEN DATES
Beer Barrel – 5/3 Weekends (419) 285-2337
Boardwalk – 5/3 Weekends (419) 285-2043
Fishbowl – 5/4 Weekends (419) 285-3833
Heineman Winery Tours – 5/4 Daily (419) 285-2811
Mojito Bay – 5/3 Weekends (Weather Depending)
Mossbacks – 5/2 Weekends (419) 285-8888
Old Forge – 5/11 Daily (419) 285-0022
Perry's Monument & Visitor's Center – 5/18 Daily (419) 285-2184
Dates subject to change. We suggest that you call each business in advance if there is a particular location you want to visit.