Bolte Real Estate
"Nobody Knows Island Real Estate As We Do"
With her level of energy and motivation, Corky isn't the type of individual to wait for something to happen—she goes out and makes it happen. Her spirited approach, thorough follow-through, and unsurpassed knowledge are deeply appreciated by her clients. Corky knows as much about the local market and inventory of available homes as she does the local yacht clubs, sailing events, and seasonal ferry schedules. She acts as your guide by keeping you abreast of the latest developments and provides the information you need to make the best decision possible.
If you're thinking about buying or selling a second home on Put-In-Bay or around the Lake Erie Island area, count on Corky McIlrath-Flint to deliver winning results that exceed your expectations. With the knowledge, energy, and expertise she brings to navigate your next move, Corky has what it takes to help you. Contact her today for a complimentary consultation.
Why Put-in-Bay?
Put-in-Bay has presented itself as an attractive vacation destination for over 100 years. With over 750,000 people that visit the island each year to see, vacation rental properties have been increasing in popularity. This is why every year so many individuals are looking to buy and sell their homes on Put-in-Bay. Again, if you are looking for a realtor to help you buy or sell, Corky is a great person to call!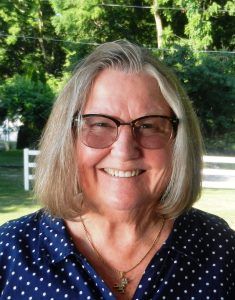 Give Corky a call today at 419-341-4478!