Put-in-Bay is just one of the Lake Erie Islands that we love so much. You may be interested in visiting more than one of them while you're here. There are various Inter-Island Ferries options, and if you're looking for information on that, you've come to the right place! If you'd like to visit Middle Bass, which is home to sites like the famous Lonz Winery, you'll want to learn about the Sonny-S.
There are a couple of options to get you to neighboring Kelley's Island, another very popular destination. Lake Erie has more than just Put-in-Bay attractions so make sure to check out all the options available to you. You can take the Put-in-Bay ferries like the Jet Express, or the Kelley's Island Ferry, and you can learn more about them below as well.
Sonny-S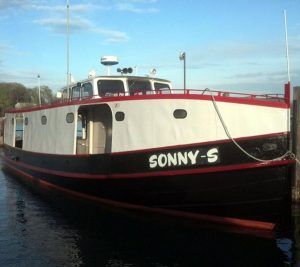 At the top of the hour, the Sonny-S departs from Put-in-Bay to Middle Bass Island. It leaves from the Boardwalk Pier and is the main inter-island ferry between islands. The ferry leaves from Middle Bass at the bottom of the hour. Generally, the schedule is 11:30 am from Middle Bass for the first boat and 10 pm from Put-in-Bay for the last boat.
In addition to their Put-in-Bay service, the Jet Express also serves Kelley's Island. More information on pricing and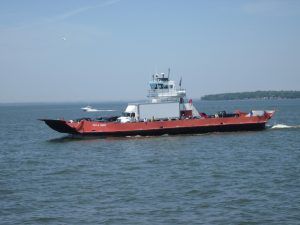 Jet Express to Kelley's Island
schedules will be available as the season draws near. Please check their website for rates, sailing schedules, and GPS coordinates to their inter-island ferries dock.
Kelley's Island Ferry
The Kelley's Island Ferry operates out of Marblehead, OH on the mainland. Summer service runs every half hour. A one-way adult ticket is $10, and automobiles, bikes, and other large freight come with additional fees. Kelley's Island is a great historic place to explore as a fun day trip. Kids will enjoy the glacial grooves and adults will enjoy the pitchers of Brandy Alexander!
Testimonials
Jet Express: "I took my 3-month daughter on the Jet yesterday morning at 10:15. The line went fast to purchase the tickets and the line was smooth to get on the boat. It was great! On the way back a male worker came over, sat with me, and talked to my 3-month-old daughter, she was getting a little fussy. He talked to her and she ended up smiling and laughing!!!!!!! I appreciated that so much!!!!! -Kristi F."
Kelley's Island Ferry: "This ferry service was speedy, efficient, and really quite relaxing. Very shortly after the boat docked at the pick-up location we were able to drive our car, you can ride without a vehicle as well, immediately onto the vessel. Once aboard we were free to get in and out of the vehicle to observe the waves during what I would guess was about a 25-30 minute ride. Following our exciting day on Kelley's Island we were happy to smoothly drive back onto the ship. This time we (my Mother, sister, and I) stayed in the car and were gently rocked into a perfect, peaceful nap by the waves. I highly recommend this easy form of transportation! -Caitlin S."